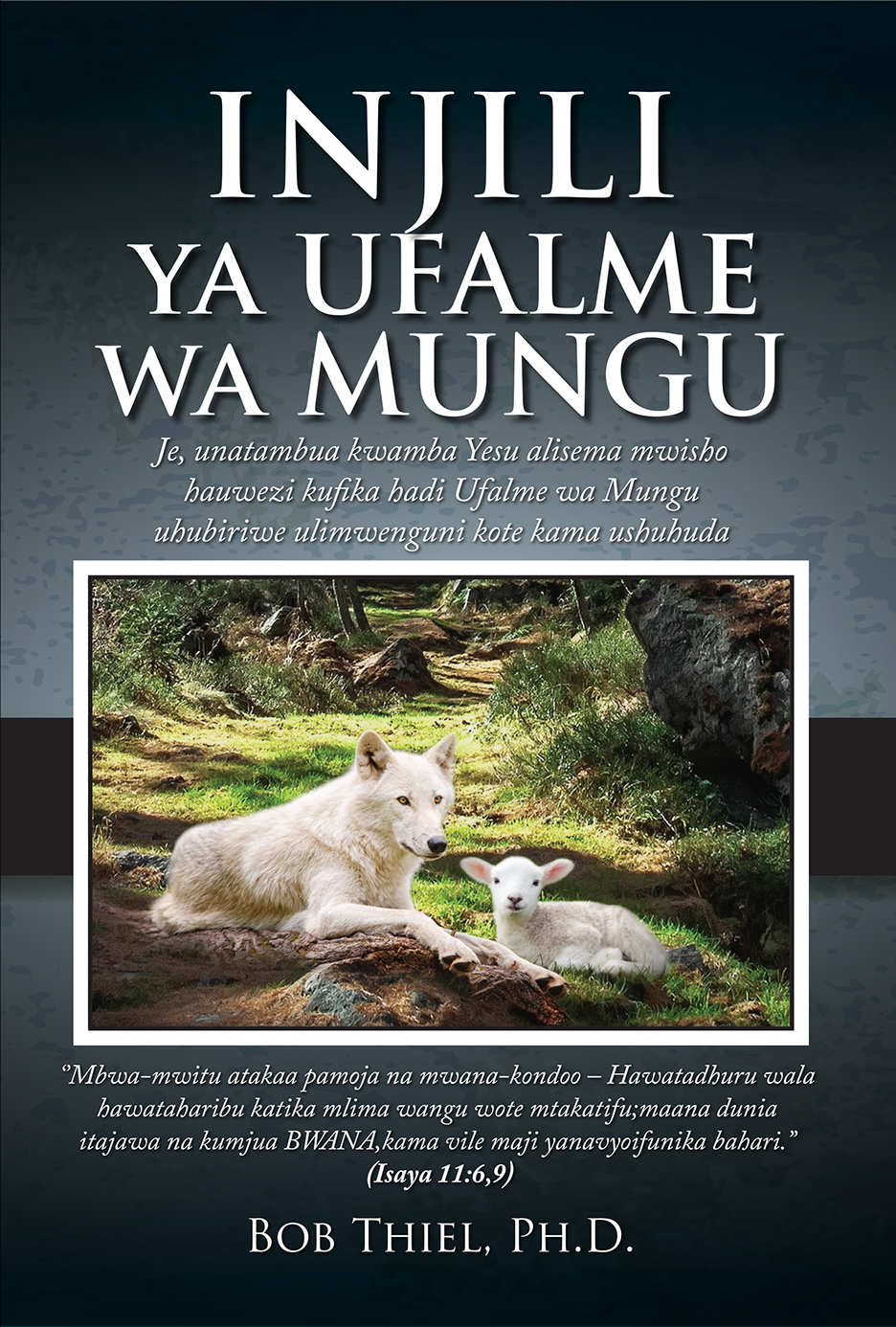 Here is a pdf link to the Kiswahili edition of "The Gospel of the Kingdom of God" Injili ya Ufalme wa Mungu
Kwa nini binadamu hawezi kusuluhisha shida zake?
Je! Wajua kwamba mambo ya kwanza na ya mwisho katika Biblia yaonyesha kwamba Yesu alihubiri kuhusu injili ya ufalme wa Mungu?
Je! Wajua kwamba Ufalme wa Mungu ndio ulikuwa msisitizo wa mitume na wale waliowafuata baadaye?
Je! Ufalme wa Mungu ni nafsi ya Yesu?Je, ufalme wa Mungu ni Yesu anayeishi ndani yetu sasa hivi? Je! Ufalme wa Mungu ni aina ya ufalme halisi ujao? Je! Utaamini mambo yanayofundishwa na Biblia?
Ufalme ni nini? Ufalme wa Mungu ni nini? Biblia inafundisha nini?
Wakristo wa Kanisa la awali walifundisha nini?
Je, unatambua kwamba mwisho hauwezi kuja kabla Ufalme wa Mungu hujahubiriwa kwa ulimwengu kama ushuhuda?
Here is a pdf link to the Kiswahili edition of "The Gospel of the Kingdom of God" Injili ya Ufalme wa Mungu