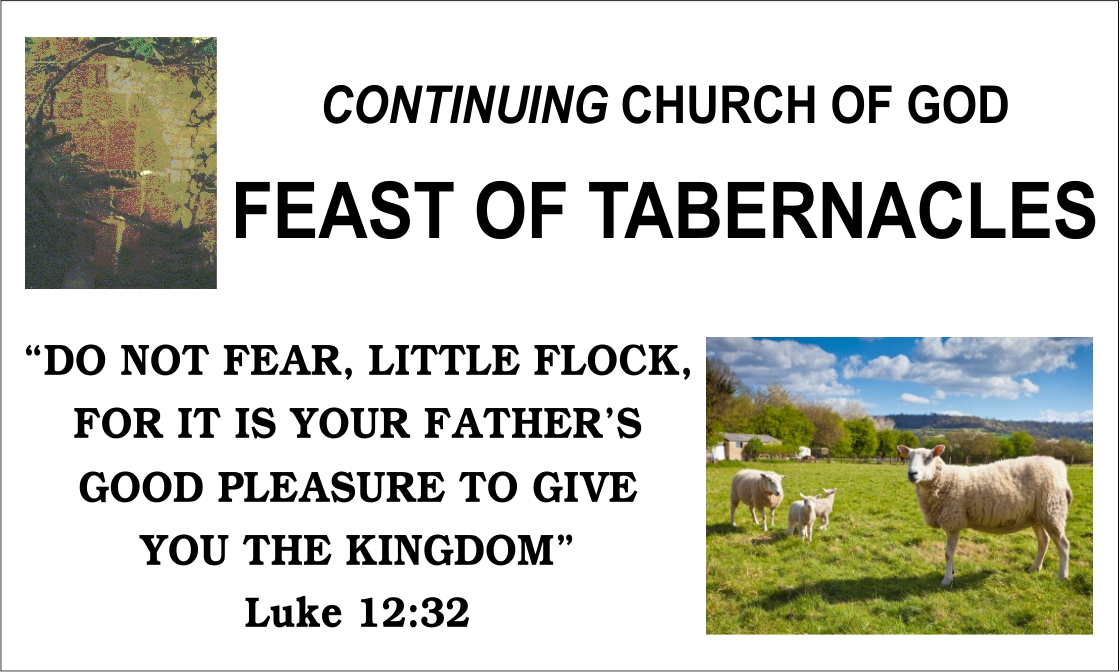 The Continuing Church of God is put together the following video-log sermon::

1:22:54

In February of 2020, the Continuing Church of God (CCOG) sent Terry, Andre, and Asher Nelson. to East Africa. They visited CCOG congregations in Kenya, Malawi, and Mozambique. They brought church literature to distribute. The Nelsons met with leaders and members in over a dozen congregations. Terry Nelson spoke to members and leaders at Sabbath services and other times. This video was put together by his son Andre, who traced their journey from Minnesota and into East Africa.
Here is a link to a sermon titled: Behind The Work 2020: Into East Africa.
Some items of possibly related interest may include:
Africa: Its Biblical Past and Prophesied Future What does the Bible teach about Africa and its future? Did the early Church reach Africa? Will God call all the Africans? A related online sermon is also available: Africa: Its biblical past, present, and future. A video of possible interest is: Nairobi Conference: All About Love.
The Feast of Tabernacles: A Time to Learn the Law The Bible teaches that every seven years that the law should be read at the Feast of Tabernacles. This is what I did at the first Feast site were I gave an actual sermon (as opposed to a sermonette) in 2006.
Feast of Tabernacles' Sites for 2020 This is information on the Feast of Tabernacles' sites for the Continuing Church of God in 2020. The Feast in 2020 Services began the evening of October 2nd and runs (including the Last Great Day) until sunset October 10th.
Is Second Tithe and Third Tithe Still Valid Today? Should you save and use second tithe? Some in the COGs no longer teach payment of third tithe, is this biblically correct?
Is There "An Annual Worship Calendar" In the Bible? This paper provides a biblical and historical critique of several articles, including one by the Tkach WCG which states that this should be a local decision. What do the Holy Days mean? Also you can click here for the calendar of Holy Days. (Here is a related link in Spanish/español: Calendario Anual de Adoración –Una crítica basada en la Biblia y en la Historia: ¿Hay un Calendario Anual de Adoración en la Biblia?
Holy Day Calendar This is a listing of the biblical holy days through 2024, with their Roman calendar dates. They are really hard to observe if you do not know when they occur 🙂 In the Spanish/Español/Castellano language: Calendario de los Días Santos.
The Ten Commandments: The Decalogue, Christianity, and the Beast This is a free pdf book explaining the what the Ten Commandments are, where they came from, how early professors of Christ viewed them, and how various ones, including the Beast of Revelation, will oppose them. A related sermon is titled: The Ten Commandments and the Beast of Revelation.
Should You Keep God's Holy Days or Demonic Holidays? This is a free pdf booklet explaining what the Bible and history shows about God's Holy Days and popular holidays. Two related sermon would be Which Spring Days should Christians observe? and Fall Holy Days for Christians.
CCOG.AFRICA This is a website targeted towards those in Africa.