Growth in Kenya
Evans Ochieng has sent me reports this month about two Sabbatarian leaders in Kenya who have been looking to have their congregations become part of the Continuing Church of God. One, who has just made the move, is a now former Church of God General Conference (CG7) pastor named Arutur Topos–here is a link to the letter he sent his former church: Arthur Topos letter.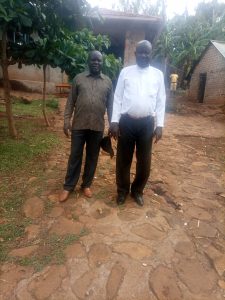 Evans Ochieng (left) & Arthur Topos (right)
There are about 250 people with him in Lodwar who are now with the Continuing Church of God. Lodwar is in northern Kenya. Evans Ochieng continues to demonstrate he is doing "the work of an evangelist" (2 Timothy 4:5).